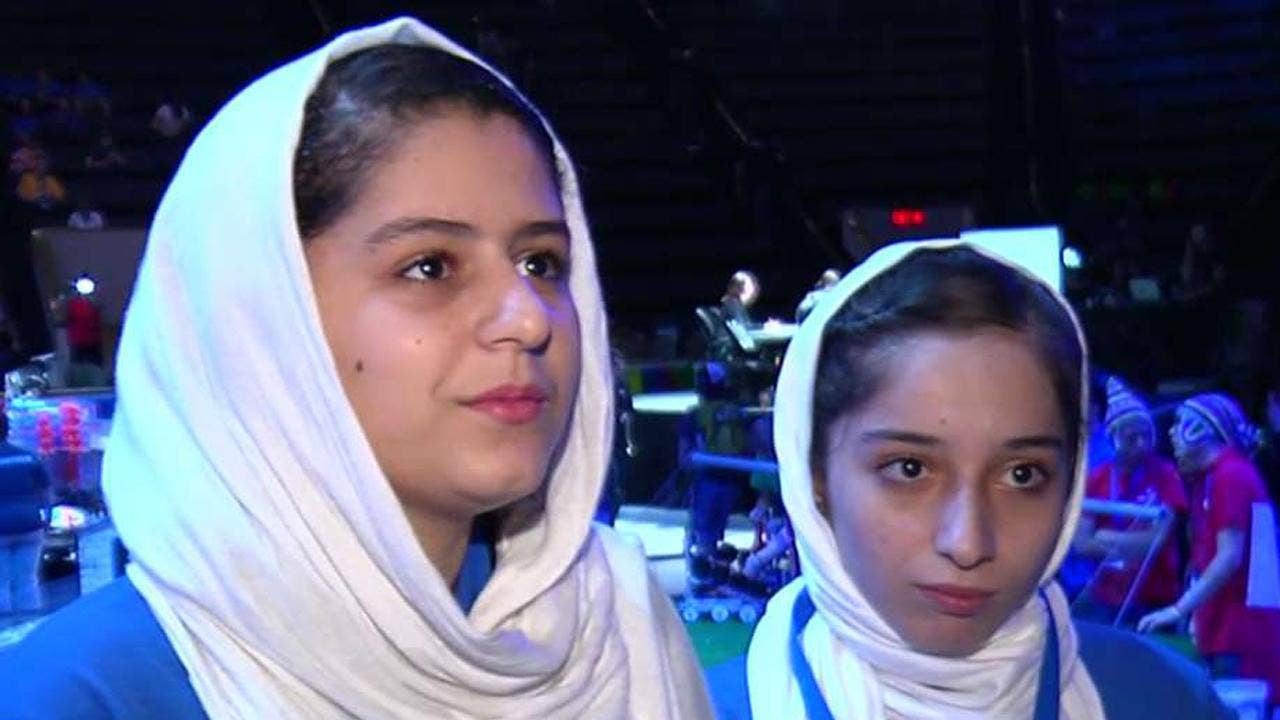 The Afghan girls who were originally denied entry into the United States for a robotics competition finished in 99th place.
The six teenage girls, who were denied U.S. visas twice, outshined 67 other countries including America in the FIRST Global Challenge on Tuesday in Washington, D.C.
President Donald Trump granted the girls, between ages 14 and 16, and their chaperone access to the United States on July 13 after their visa rejections sparked an international backlash.
AFGHAN GIRLS REFLECT ON COMPETING IN U.S. ROBOTICS OLYMPIAD
It is unclear why their visas were denied, but the State Department previously responded by saying all applications are adjudicated on a case-by-case basis in accordance with U.S. law.
The first annual robotics competition, which hopes to inspire the youth to pursue careers in science, technology, engineering and mathematics (STEM), drew 163 teams from around the globe. Poland won the competition, while the United States ranked 155th.
Fox News Jennifer Griffin contributed to this report.
Read more: http://www.foxnews.com/tech/2017/07/18/afghan-girls-finish-in-99th-place-in-global-robotics-competition.html